XYLENE POWER LTD.
POWER LINE CARRIER LIGHTING CONTROL
CIRCUIT FILTER LAYOUT
The same printed circuit board (PCB) is used for the Standard Circuit Filter, the Premium Circuit Filter and the Super Premium Circuit Filter. The different circuit filter types are realized by populating the PCB differently. All of the circuit filter types have the same I/O terminal configuration, so that a Standard Circuit filter is easily replaced by a Premium Circuit Filter and likewise a Premium Circuit Filter is easily replaced by a Super Premium Circuit Filter. A tentative component layout is shown below.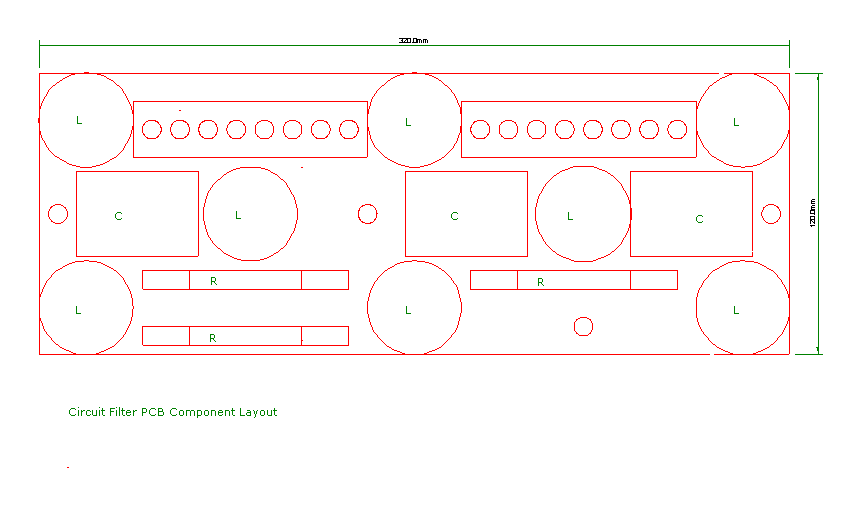 Note that if the power quality deteriorates significant heat is dissipated in the power resistors mounted on the Premium and Super Premium Circuit Filters. The Circuit Filter enclosure must have sufficient ventilation to remove this heat.
This web page last updated September 20, 2005